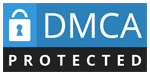 I'm excited to announce the relaunch of the PacketFlow membership, with the release of a brand new Hands-on Guide to Network Analysis with Batfish.
With Batfish you can perform:
Impact Analysis - Simulate how your network will handle and respond to failure, for example, the failure of an interface or node.
Configuration Auditing - Ensure your network devices are configured correctly against your configuration standards.
ACL Testing - Easily validate that ACLs are correctly permitting or denying the expected flows.
By the end of this guide you will be able to identify configuration, control-plane, and flow-based issues, within a multivendor environment using Batfish.
In the guide you will get:
To learn more about PacketFlow's membership options and get access to the new -- Hands-on Guide to Network Analysis with Batfish -- click below: